Popular casino with unique reward structure and earning potential for players
SUMMARY
Popular casino with large slot and live games selection and regular events. Features an innovative earning mechanic that allows participation in the casino's profits.
INFO
Games Dice, Table Games, Slots, Live Casino
Currencies BTC, ETH, XRP, TRX, USDT
Bonuses Staking, Profit sharing, Events
Selected RTP 99.0% (Dice)
POSITIVES
Provably fair games
Earning potential with vault function
Regular events and challenges
Large slot and live casino selection
NEGATIVES
Spectrum of bonuses could be wider
Chips.gg is a comparatively new provider in the crypto casino scene which in many regards follows the proven conventions and offers one particularly innovative feature. It has a active and growing community, supports multiple currencies and integrates a solid game selection.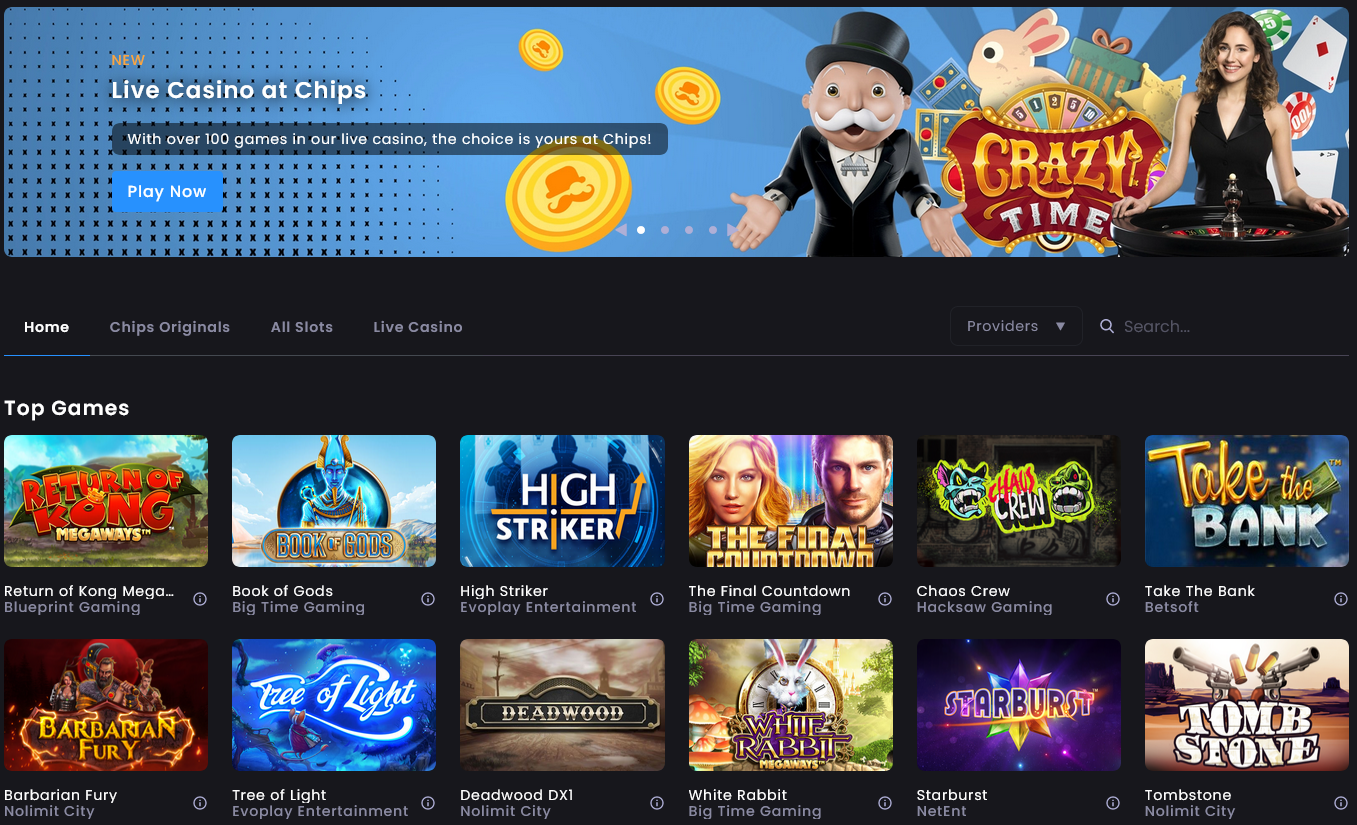 Fig. 1: Selection of Chips.gg games
All in all Chips.gg is among the crypto casinos with the most extensive game selections. It is mainly in the category of live dealer games and game shows as well as slots that the provider shines. With Netent, Pragmatic, Quickspin and many others some the most reputable slot providers are integrated while the live game operator Evolution gaming also represents a well established partner for the live casino section. If Chips.gg is somewhat lacking it is in the department of original crypto games with only a single proprietary dice game available. Positively however the in-house dice game is provably fair and there is an easily accessible provable fairness verifier on the site.
In terms of bonuses Chips.gg takes a rather focussed approach concentrating on a small selection of powerful incentives as opposed to a variety of smaller ones seen in other casinos. The first of which is a series of frequent wagering events or challenges that reward the highest ranking players of a specific game or currency with free cash. Races like these constitute an interactive bonus that keeps the games exciting and interesting and seem to be abundant in their regularity at Chips.gg. Participation in challenges can serve a similar purpose as rakeback bonuses and are a convenient way to increase your winnings while trying out new game modes in the process.
The second substantial bonus offered is related to the vault mechanic explained in detail below. For every bet made on Chips.gg you will receive a certain amount of "Chips", reward tokens intended to be staked in the "Vault". The amount of Chips distributed is proportional to your wager volume and they should be automatically awarded to your account.
Fig. 2: Selection of Chips.gg race events
The Vault – Stake tokens to generate income
A certainly unique feature of Chips.gg is the profit sharing mechanic of the vault. By staking, i.e. locking, the Chips tokens you received as a wagering bonus in the vault you become eligible to participate in profit sharing. Each day the house profits (if there are any) are transferred to the vault balance. And every 24 hours 50% of the current vault balance is distributed among the entirety of token stakers and the casino itself with both receiving 50% of the share. The remaing non-distributed balance carries over to the balance of the next day. To summarize the balance allocation:
25% is distributed amon Chips token stakes
25% is the operative profit of the casino
50% carries over and will be in the pool of the next day
The profit sharing implemented by the vault on Chips.gg offers an innovative reward structure that allows players to gamble in a better conscience because the Chips tokens earned in the process may be staked to benefit in the long term. Regardless of your current luck this may compensate your losses or even increase your winnings and we recommend you to explore this engaging system for yourself.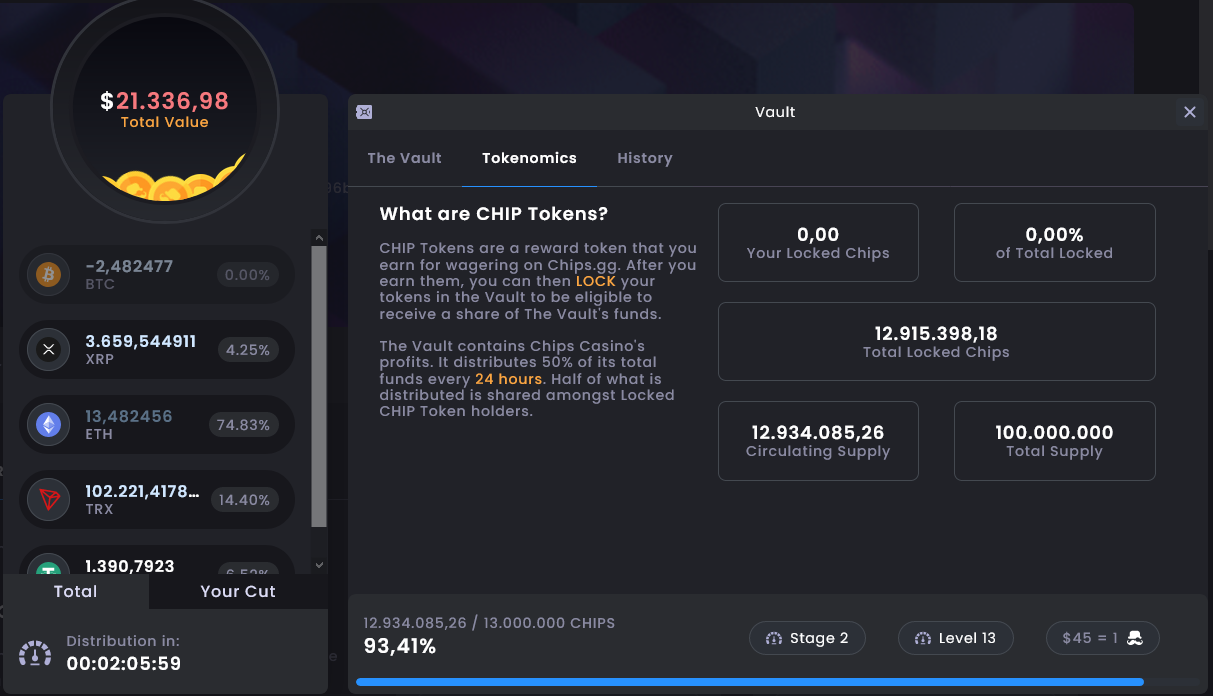 Fig. 3: The Vault, a unique bonus mechanism that allows players to participate in the casino's profits
Chips.gg is a new crypto casino which we can wholeheartedly recommend. With a unique profit sharing mechanic, great game selection and regular events we anticipate hearing a lot more of Chips in the future.